What would it be like to have the pieces of furniture in your house look like tree roots? It seems like a hard idea to put into practice, but there are a number of international designers who collect tree roots and turn them into real pieces of art, and the best part is that they are also extremely practical.
Uneven branches and roots of dry trees, several hundred years old, are not lost but, on the contrary, come to life and become pieces of furniture that can be integrated both in homes and in public spaces.
They are treated to be durable and lacquered, so that the danger of injury to your chips is eliminated, but also for the parts to be aesthetic. The roots are mainly used to make tables and teak root coffee tables, but can also be used in combination with classic furniture elements. These pieces are suitable for interiors in a modern, contemporary style and depending on the shape of the furniture and in the rustic arrangements.
Teak wood tables for dining, living room and terrace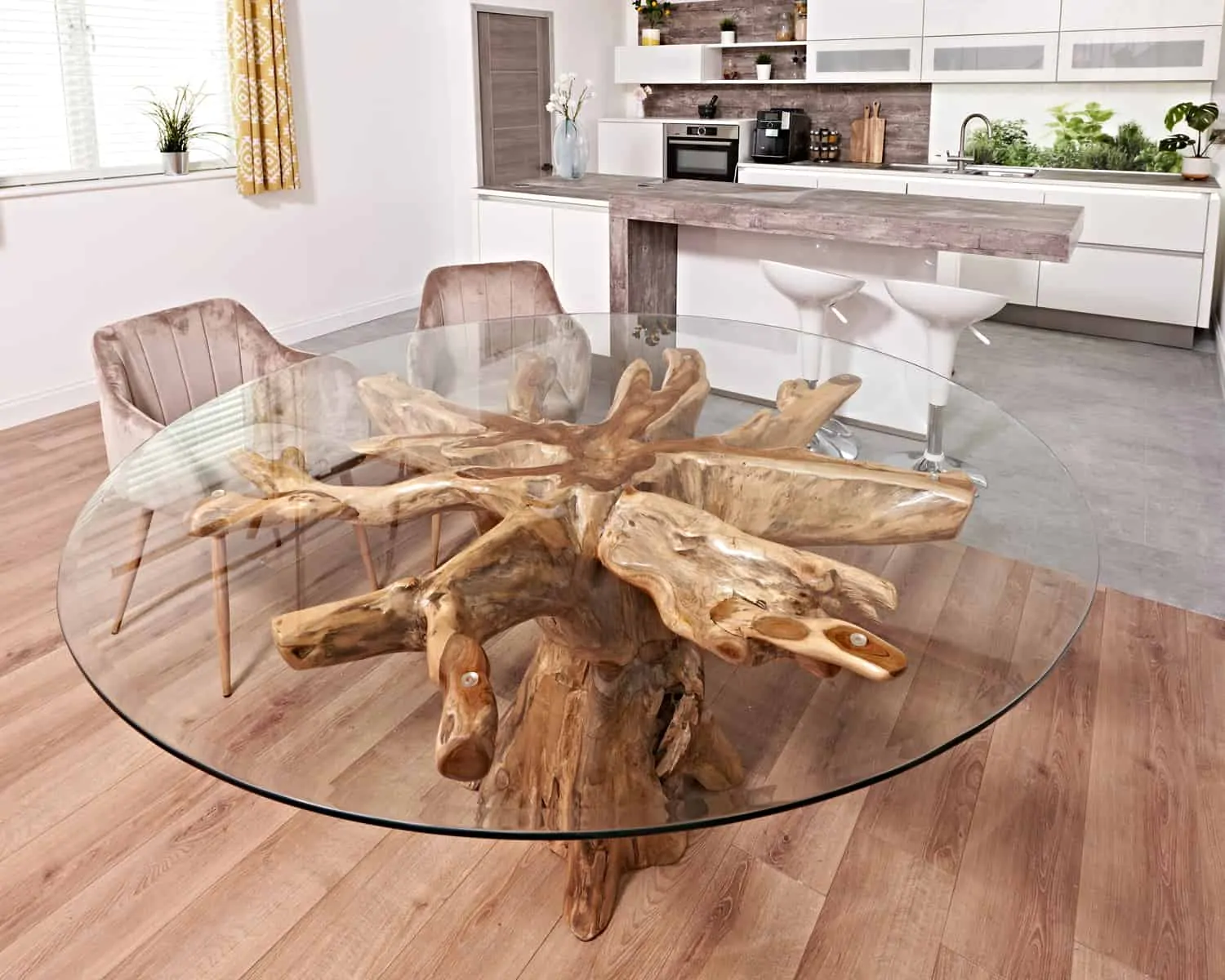 We offer you a range of unique models of exotic teak wood tables, sets of dining tables and chairs and carved tables, all carefully crafted to highlight the beauty of natural teak wood.
Tables&Chairs teak root tables collection
Made of solid teak wood, the tables in our collection have an authentic design and represent a sustainable investment. Teak is an exotic natural wood with an unmistakable texture that has in its composition special natural oils that give it long protection.
The teak root table models from the Tables&Chairs collection preserve the special natural shades of teak and have subtle finishes.
Exotic wooden tables integrate perfectly in different styles of arrangement, such as classic, rustic, modern or minimalist.
Teak wood is an excellent material for outdoor furniture because it is not affected by environmental conditions, having an increased resistance to weather and parasites. Teak tables can be left out throughout the year and do not require special care.
Discover also our collection of exotic teak root console tables to find the perfect piece of furniture for your home!