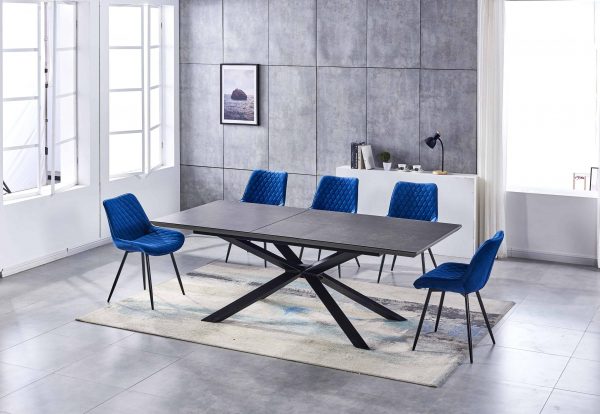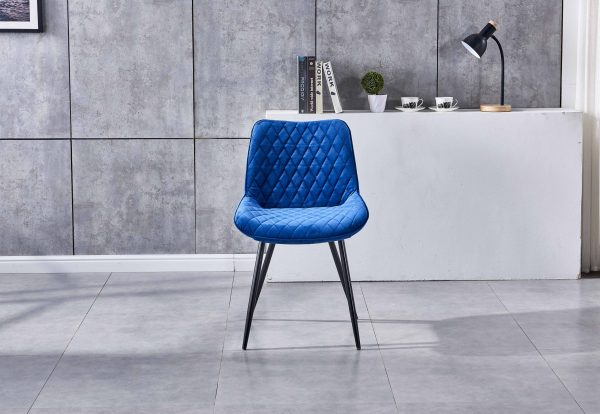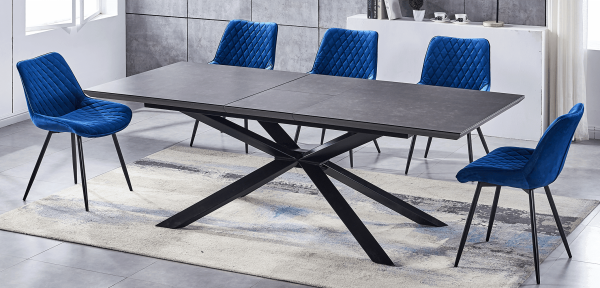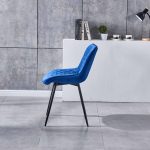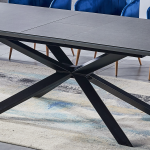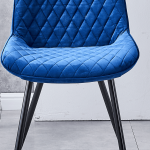 ceramic grey extending dining table inc 8 royal blue chairs
£3,500.00
Description
ceramic grey extending dining table set inc 8 royal blue chairs
extending ceramic grey table 180-240 cm x 100 cm wide 75cm tall
with black powder coated metal legs
inc 8 royal blue luxury chairs with black powder coated metal legs
chair sizes  51*59*85cm

table legs 165x 75×20 20.4kg

Benefits of Ceramic Tables

Ceramic Tables Looks Great
Beauty is a Ceramic table
It's modern-stylish-unique sleek design looks great in any home of the modern family

Ceramic surfaces  are durable – very durable
Ceramic table tops are scratch resistant and will not dent easily; nor will it stain you no longer need to worry about those red wine spills. ceramic table tops can also withstand extremely hot temperatures, you can put a hot item straight on the ceramic tabletop without a worry.
if you have kids they can sit up to the table do arts and crafts without worrying about a scratch or Pen-marks ever again!